Environmentalists call for urgent protection of mangroves on day of awareness
"When you cut down a tree, younger trees beside it also die. If it goes on like this for a long time, the mangrove forests will not thrive,"
By Admin 27 Jul 2023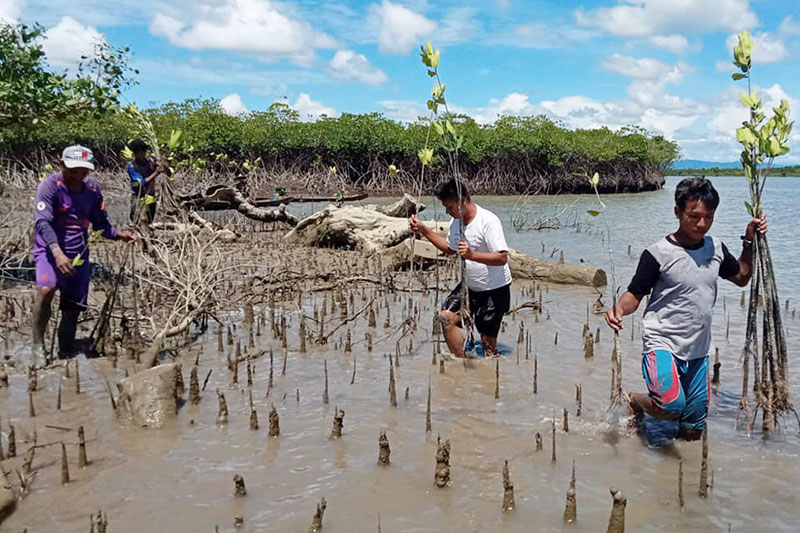 DMG Newsroom
27 July 2023, Sittwe
Environmentalists on International Day for the Conservation of the Mangrove Ecosystem on July 26 called for protecting and conserving mangrove forests with a sense of urgency, as the trees are critical for maintaining water resources and biodiversity.
International Day for the Conservation of the Mangrove Ecosystem is celebrated every year on July 26, and aims to raise awareness on the importance of mangrove ecosystems as "a unique, special and vulnerable ecosystem" and to promote solutions for their sustainable management, conservation and uses.
The international day dedicated to mangroves was adopted by the General Conference of the UN Educational, Scientific and Cultural Organization (UNESCO) in 2015.
Environmentalists have expressed concerns about the impacts of illegal logging and burning of mangrove forests for agricultural and other purposes.
"When you cut down a tree, younger trees beside it also die. If it goes on like this for a long time, the mangrove forests will not thrive," said environmentalist Ko Myo Lwin from Ann Township.
Being a largely coastal area, Arakan State has abundant but shrinking mangrove forests. Many trees, including mangroves, were also blown down by Cyclone Mocha.
More than 1.1 million people were affected by Cyclone Mocha in Arakan State, which also damaged or destroyed over 24,000 buildings.
"Mangrove forests have long suffered from logging, and the cyclone rendered another blow. We need to make greater efforts to conserve mangrove forests," said chairman U Yan Naung Soe of the Arakan Biodiversity and Environmental Conservation Association.
"Mangroves are rare, spectacular and prolific ecosystems on the boundary between land and sea. … They support a rich biodiversity and provide a valuable nursery habitat for fish and crustaceans," according to UNICEF.
"Mangroves also act as a form of natural coastal defense against storm surges, tsunamis, rising sea levels and erosion. Their soils are highly effective carbon sinks, sequestering vast amounts of carbon. Yet mangroves are disappearing three to five times faster than overall global forest losses, with serious ecological and socio-economic impacts," the UN agency adds.