Nearly 70 Myanmar migrant workers sacked from Thai factory over pay
A dismissed worker said a dispute arose after the employer cut their salaries.
By Admin 25 May 2023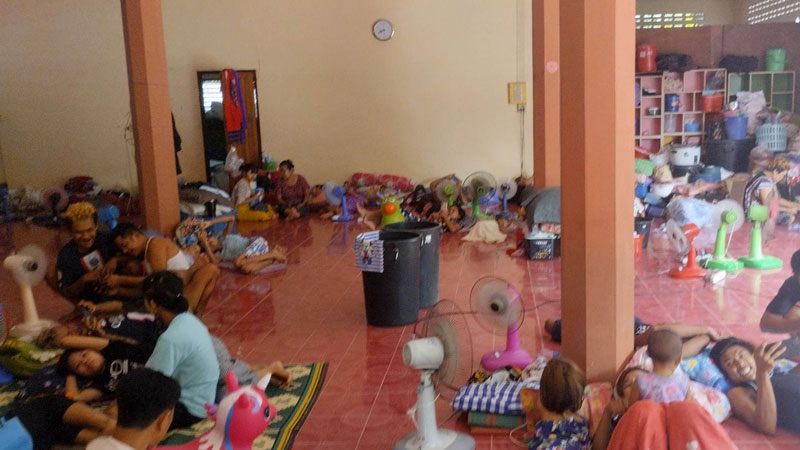 DMG Newsroom
25 May 2023, Sittwe
Sixty-eight Myanmar migrant workers were sacked from the KBC garment factory in Thailand's Mae Sot a week ago following disputes over pay.
A dismissed worker said a dispute arose after the employer cut their salaries.
"When we drew our salaries, [the employer] deducted baht 2,000 from our salaries. When we complained, the boss fired us and kicked us out. We have around over 30 family members including parents and children who are reliant on us. We are jobless now," he said.
The employer provided accommodations for Myanmar employees and their families totaling around 100 in the factory compound, and they were forced to leave following their dismissal.
Myanmar workers said they have been working at KBC garment factory for around a decade.
Arakan Workers Organization (AWO) is working together with concerned organizations regarding the dismissal of Myanmar migrant workers, said AWO's director U Naing Aung Aung.
"We are negotiating with concerned government departments. We have also sought help from partner organizations to help find jobs for them at other factories," he said.
Dismissed workers and their families are currently being accommodated at AWO's office.
One of the dismissed female employees said: "We can't buy food as we are unemployed. We have to make do with assistance from the AWO. We demand compensation."
There are around six million Myanmar migrant workers in Thailand which has seen an influx of Myanmar nationals after the coup.
Myanmar migrant workers in Thailand often do not receive their salaries in full, and are dismissed for no reason, according to labor rights activists defending migrant workers.