Arakan State teachers for ethnic literature yet to receive two months' wages
Teachers of ethnic literature in Arakan State have not been paid their wages for July and August.
By DMG 13 Sep 2021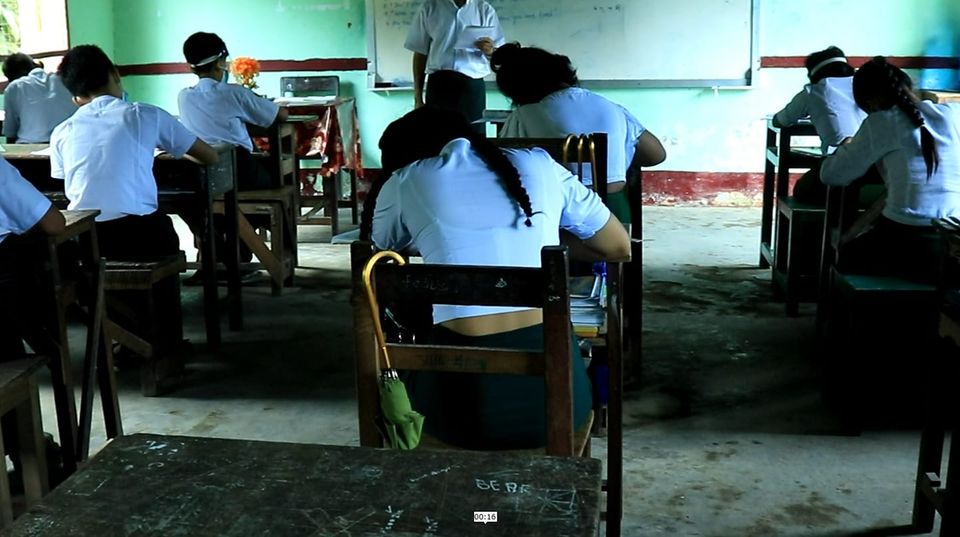 DMG Newsroom
13 September 2021, Sittwe 
Teachers of ethnic literature in Arakan State have not been paid their wages for July and August.
During the Covid-19 outbreak in 2020, the teachers were paid their wages though schools were closed, but they have not received their wages for the past two months, said Ko Kyaw Min Oo, an ethnic literature teacher in Kyaukphyu Township. 
"We depend on our wages very much because we do not have other jobs, as we dedicated two years to working as ethnic literature teachers. When we are not paid our wages amid the spread of Covid-19, we face difficulties with livelihoods," he said. 
"We do not know which job we should work now to earn money for our livelihoods," he added.
The ethnic literature teachers are officially assigned by the government and some have been paid daily wages. They are paid between K4,500 and K4,800 a day on school days, ethnic literature teachers said. 
Daw Nweli Kyaw, an ethnic literature teacher in Sittwe, said they are hoping for their wages due to the increasingly dire financial straits that many face amid the latest Covid-19 outbreak.
"Some teachers went to rural areas where they were assigned without complaint, although the transportation is difficult. They are facing difficulties with livelihoods as they are not provided their wages. For me, I am having to spend the money I saved," she said. 
U Tin Thein, education officer of Arakan State, told DMG on August 2 that ethnic literature teachers were not paid their wages because the head office had not paid the state office at that time. 
"If the head office transfers the money, we will pay them their wages. They are assigned as daily-wage teachers. I think the head office did not pay salary for them as they do not need to work during Covid-19's spread," U Tin Thein said. 
Schools in Arakan State were opened on June 1, but since July 9 have been shuttered for a second time due to the pandemic and a surge in Covid-19 cases. 
On September 10, the Committee on Covid-19 Prevention, Control and Treatment said schools, including private and monastic education schools, would remain closed at least through September 24.