Editorial: Migration, Human Trafficking Challenges Go Hand-in-Hand 
Migrants leave the country either legally or illegally, and those who hope to leave are easy targets for human traffickers.
By Admin 25 Aug 2023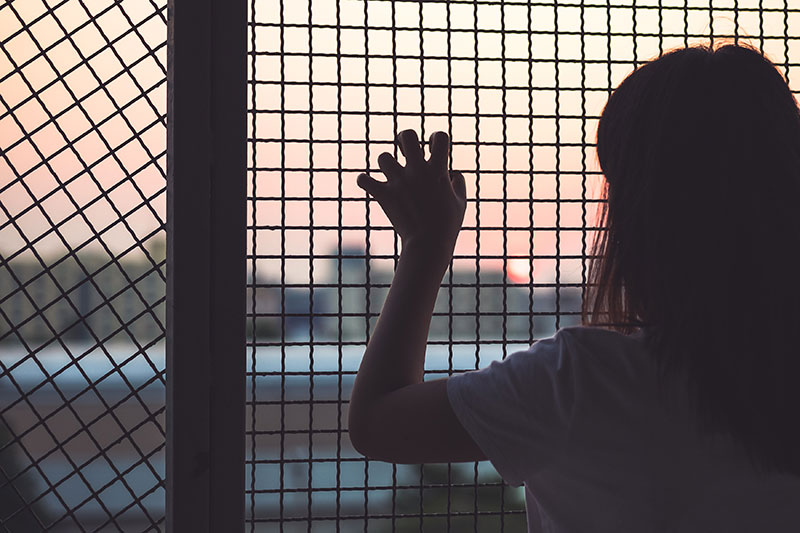 August 2023
Migration has become a growing trend in Myanmar today. Traditionally, migrant workers from Myanmar were men who needed to support their families. But today, women — both from towns and rural villages — are choosing to work overseas, driven by poverty, lack of job opportunities at home, and political instability.
Approximately one in every four Myanmar people are internal or external migrants, the International Organization for Migration said in a 2021 report. The proportion of migrants has only increased in the years since the February 2021 coup.
The surge in migration means rural communities now have fewer young people to help with various social and economic functions in their villages. Rural Arakan State is being hollowed out of its youth and its promise.
Migrants leave the country either legally or illegally, and those who hope to leave are easy targets for human traffickers.
In one recent case, four young women from Arakan State were trafficked to the United Arab Emirates (UAE) and Iraq in the Middle East.
The four women were sold by brokers who said they could pay their agent fees and air tickets after they received their salaries. The four ended up working as domestic helpers and are still waiting for help to return to Arakan State.
The Arakan National Network (ANN) has received five complaints about trafficking in persons this year alone. Victims from Arakan State were sold into arrangements in countries including Oman, the UAE and Thailand. More than 80 women have been trafficked to Iraq, according to the network.
Despite efforts by governments around the world, human trafficking is a thriving, lucrative business around the world. Human traffickers can only succeed as a cohesive network.
Section 24 of Myanmar's Anti-Trafficking in Persons Law prescribes a minimum 10 years to life imprisonment, plus a fine, for human trafficking. The law claims jurisdiction over anyone who violates the law, whether inside or outside the country.
But because of corrupt officials and unlicenced overseas employment agencies, many young people from Myanmar have been forced to trade their youth for money, and sometimes the promised pay does not materialise at all. Despite a large number of crimes, only a few human traffickers have been punished.
Even in the period of relative political stability in Myanmar preceding the coup, the government could not ensure the safety of Myanmar migrants in foreign countries. But those now engaged in the illegal trade are enjoying the fruits of political instability in Myanmar that followed the 2021 putsch.
The business of human trafficking will only grow in Myanmar as many people who are struggling to make ends meet are desperate to leave the chaos that has defined the country since the coup and shows no signs of abating.
There is a long and growing body of media reporting on the vulnerabilities of migrants, whether they are in a foreign country legally or illegally. (Though certainly illegal migrants are more acutely at risk of exploitation.) Female victims are more likely to be victims of particularly heinous sex trafficking crimes.
Oftentimes illegal migrants arrested in Thailand and Malaysia are not directly handed over to the Myanmar government, but instead end up in the hands of criminal gangs at the border, where their families have to pay a ransom for their release. In some cases, if the ransom is not paid by a set deadline, the victims are subjected to various forms of torture. Some have even been tortured to death.
Labour migration is both a human rights and economic issue, because while these horrors are playing out at the hands of morally bankrupt human traffickers, the country is losing its human capital. DMG urges authorities to keep this in mind and address the growing concerns over poorly regulated migration with a sense of urgency.