Many Challenges Confronting MSMEs in Arakan State
As more than 90 percent of businesses in Myanmar are MSMEs, the growth and decline of the country's economy is directly tied to the success or failure of MSMEs.
By Admin 01 Apr 2023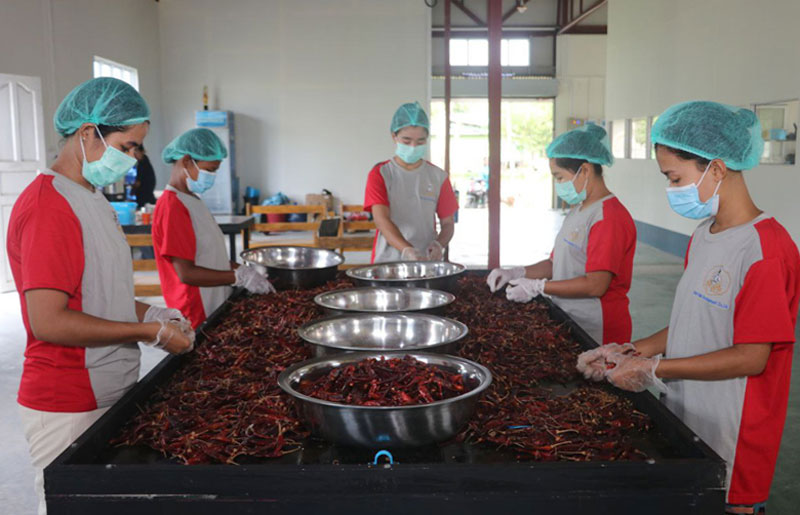 Written by Min Tun
Micro, small and medium enterprises (MSMEs) are the major driving force of most developing economies around the world. Businesses based on agriculture and livestock farming, and cottage industries, are most often MSMEs.
People in Arakan State also operate MSMEs instrumental in spurring national development and economic growth. U Tin Nyein Oo, director of the Arakaneses good manufacturing business Oh Thu Gyi, said the business was set up to manufacture agricultural products in Arakan State, where land is fertile and yields are high.
"There had been few agricultural products in our Arakan State, so we decided to manufacture products based on crops grown in our state," he said.
The business was established in September 2021 in the Arakan State capital Sittwe. The business started operations in July of last year, employing around 15 local young people, and producing pepper powder and spices.
Oh Thu Gyi is trying to expand its business, but like most other MSMEs in Arakan State, it faces challenges. The main challenges for MSMEs lie in their access to capital, technology and raw materials.
Acquiring investment capital is the fundamental challenge for MSMEs, according to the chairman of MSME Association Rakhine, Ko Nyi Toe Min.
"Most of us operate on a small scale, and we can't afford to stockpile raw materials. We need capital," he said.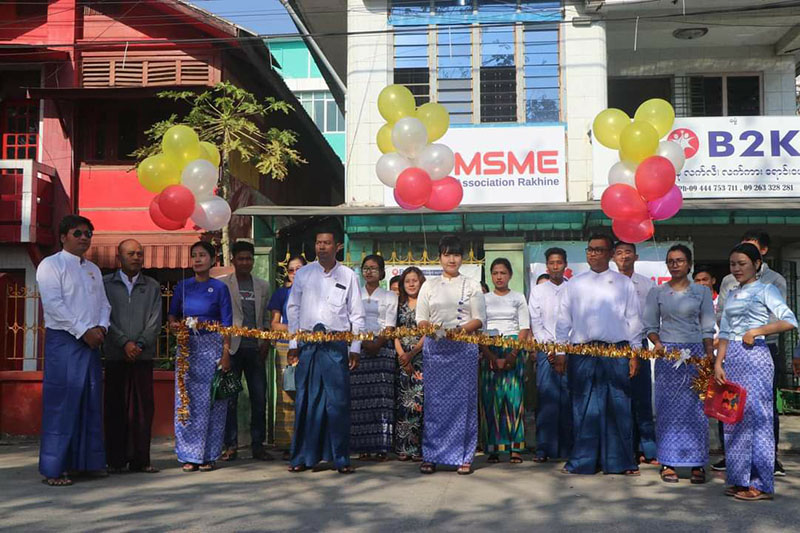 The association was formed in March 2022 with a view to exchanging technologies among MSME businessmen, networking with local and foreign businesses, and creating markets for products manufactured by local MSME businesspeople. Today, the association has more than 100 members.
Another hurdle facing local MSMEs is access to raw materials, many of which are not available in Arakan State. MSMEs therefore have to buy them from other parts of Myanmar or import them from foreign countries.
Production costs increase when the prices of raw materials go up, making it difficult for local MSMEs to sell their products at competitive rates, said Ko Nyi Toe Min. There is a huge price gap between locally manufactured products and those brought in from other parts of the country, he said.
"Rural residents make up the majority of the population in Arakan State, and they prefer cheaper goods. So, local manufacturers don't get good prices in the market. And the prices of raw materials are increasing, and local MSMEs are struggling to survive," he said.
Instability is another factor holding back MSMEs in Arakan State. During the fighting between the Myanmar military and the Arakan Army (AA), the flow of commodities was seriously disrupted by the military's travel restrictions.
Some businesses were forced to suspend operations as raw materials ran out. And manufacturers could not distribute their goods into the market, said director Ko Myat Kyaw of Lucky 7 tissue manufacturing in Sittwe.
"There must be regional stability. Only then, goods and raw materials can be transported. Otherwise, we can't supply our products into the market," he said.
Meanwhile, long power outages are also severely disrupting local MSMEs in Arakan State. The irregular power supply creates serious problems for production, said MSME business owners.
If there is no electricity, business operations will be disrupted and work stoppages become commonplace, said Ko Mrat Kyaw, director of the Lucky 7 tissue manufacturing plant.
"If we use our own generator, we will have to invest hundreds of thousands of millions of kyats, so there are many financial difficulties in the current situation of the country. We rely mainly on the government's electricity, so if we don't get electricity, we have to stop working," he explained.
As more than 90 percent of businesses in Myanmar are MSMEs, the growth and decline of the country's economy is directly tied to the success or failure of MSMEs.
The military regime says it is working to revive Myanmar's economy, which has gone downhill due to the Covid-19 pandemic and the political instability caused by the military's 2021 coup. Last year, junta boss Senior General Min Aung Hlaing had meetings with MSME entrepreneurs from some regions and states.
The military regime has said the government will lend the money needed for the development of MSMEs in order to revive the country's economy, to replace foreign imports with domestic products, and to export domestic products abroad.
Myanmar's military regime has granted K10 billion from national economic development funds for development works in Arakan State, the Arakan State military council said on August 19. However, more than seven months later, the money has not yet been disbursed, according to MSME entrepreneurs who applied for loans.
U Tin Nyein Oo, owner of Oh Thugyi Arakanese food manufacturing, said that if the government can disburse loans as soon as possible, it will help MSMEs a great deal.
MSME businessmen from Arakan State say there is a need to verify and provide loans to entrepreneurs who are actually working on the ground, and that loans should be disbursed on a sector-by-sector basis.
Arakan State Minister of Commerce U San Shwe Maung, who is also a member of the Arakan State military council, said the K10 billion in loans is intended to spur development of the agri-packaging, agriculture and livestock industries, including MSMEs.
"We are still verifying the loans to MSME entrepreneurs, and when the verified lists are confirmed, we will call those entrepreneurs one by one and issue loans according to the procedure," he said.
U San Shwe Maung went on to say that if MSMEs develop, the country's economy will also grow, so they are trying their best to facilitate the creation of local products.
"If we can produce enough goods for domestic consumption, we will no longer need to buy commodities from other countries," he said.
A MSME product expo was held on December 14, 2022, in Sittwe to commemorate the 48th anniversary of Arakan State Day, and to further the aims of MME boosters like the minister of commerce.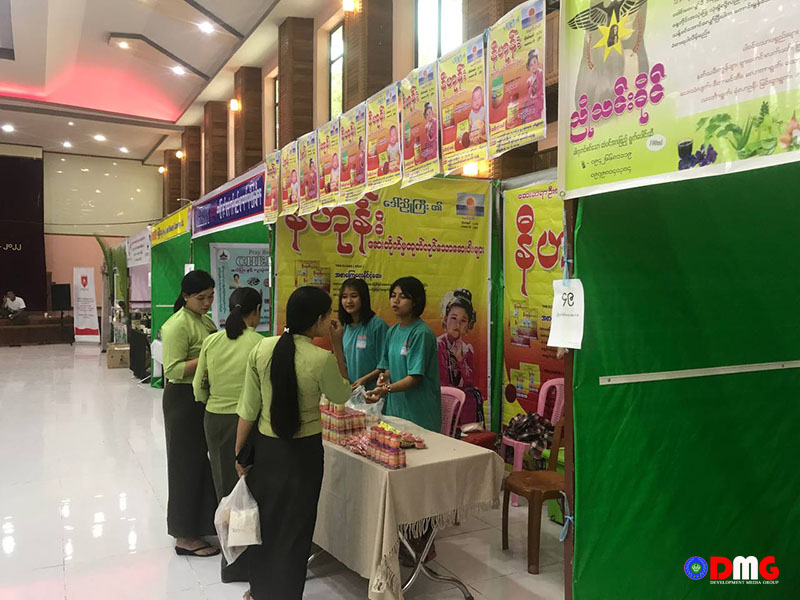 Ko Kyaw Min Tun, chairman of the Arakan Youth Entrepreneurs Association, said that if MSMEs develop in Arakan State, the flow of migrant workers leaving Arakan State for jobs in other parts of Myanmar and abroad may lessen.
"If there are factories, there will be more jobs for young people and they won't have to go to other countries to work, so they can work with their families in their areas," he said.
It is necessary for the relevant authorities to provide practical support in order for MSMEs to flourish, said U Khin Maung Gyi, a veteran businessman from Arakan State.
"The government's support for MSMEs is still weak. I have to say that the importance of the production of these entrepreneurs is only talked about in terms of policy, and there is no real practical support," he said.