Casualties reported during AA-ARSA clashes in Buthidaung Twsp
"Military tensions are still intensifying between the two sides," the source told DMG.
By Admin 19 Jul 2023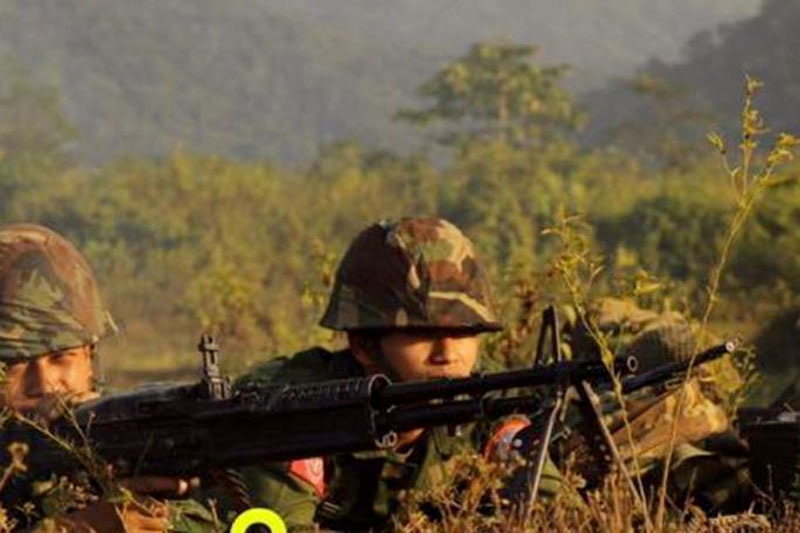 DMG Newsroom
19 July 2023, Buthidaung
Casualties were reported after the Arakan Army (AA) clashed with Arakan Rohingya Salvation Army (ARSA) near a Muslim village in Buthidaung Township from July 18 to 19, a source close to the AA told DMG.
An Arakan Army fighter was killed in the clashes, which took place along the Mayu mountain range, along with five ARSA fatalities, the source said, adding that some weapons were confiscated by the Arakanese ethnic armed group.
"Military tensions are still intensifying between the two sides," the source told DMG.
The fighting began at around 9 p.m. on July 18, but ceased at about midnight. Clashes resumed at around 5:30 a.m. on July 19 and the fighting lasted for about six hours, according to locals.
"I heard about 20 gunshots from the Mayu mountain range. There are concerns among the Arakanese people as well as the Muslims because of this fighting. There is still peace and stability in the village, but we stay alert," said a resident of Gutarpyin (Muslim) Village.
Another source close to the Arakan Army said ARSA troops entered an area in the Mayu mountains controlled by the AA, which led to hostilities.
"In this situation, the AA will not give up. Now there is a tense military situation. We know that there is a situation where there will be more clashes," said the source.
ARSA is active along the Mayu mountain range in Rathedaung, Buthidaung and Maungdaw townships, as well as along the Myanmar-Bangladesh border.
The Arakan Army runs an administration parallel to the military government in Arakan State, complete with a judiciary and tax collection department.