Two border guard police desert in Maungdaw Twsp
A man from Tharyargon Village in Maungdaw Township said: "The two defectors are ethnically Arakanese. So, they can only defect to the Arakan Army, I think."
By Admin 09 Sep 2023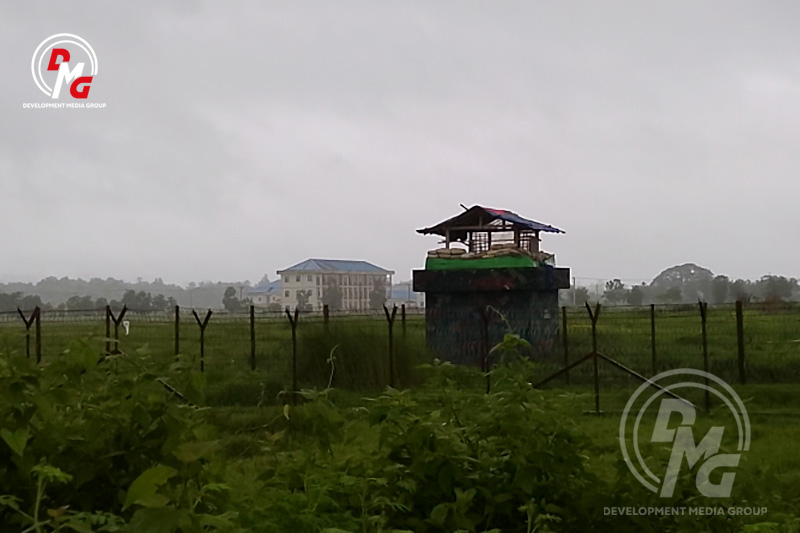 DMG Newsroom
9 September 2023, Maungdaw
Two border guard police deserted from their base in Maungdaw Township, Arakan State, on Thursday along with their weapons.
A significant contingent of junta troops and border guard police are searching for the two, who deserted from a checkpoint manned by border guard police on the Buthidaung-Maungdaw road. Locals said they heard gunfire on Friday.
"We heard a burst of gunfire from the Mayu mountains. I think it was an exchange of fire between the defectors and junta troops searching for them," said a man from 4th Mile Village in Maungdaw Township.
A man from Tharyargon Village in Maungdaw Township said: "The two defectors are ethnically Arakanese. So, they can only defect to the Arakan Army, I think."
DMG was unable to obtain comment from Arakan State Security and Border Affairs Minister Colonel Kyaw Thura.
Several defections followed the reaching of an informal ceasefire between the Myanmar military and Arakan Army (AA) in November 2022, with junta soldiers and border guard police deserting bases in Maungdaw, Buthidaung and Rathedaung townships.
Four border guard police deserted a base in Myin Hlut Village, Maungdaw Township, on March 6. Two border guard police in Rathedaung did the same on March 19. They were followed by a private from Buthidaung-based Light Infantry Battalion No. 263 in April.
Three border guard police, including the head of the No. 5 Nga Khu Ya border guard police station in Maungdaw Township, also deserted on July 3.