Nationwide Ceasefire Agreement now null and void: KNU
"We don't need to follow the NCA now, because [the regime] has trampled over the basic principles, which is the heart of the NCA," KNU general secretary Padoh Saw Tar Doh Mu told
By Admin 10 Aug 2023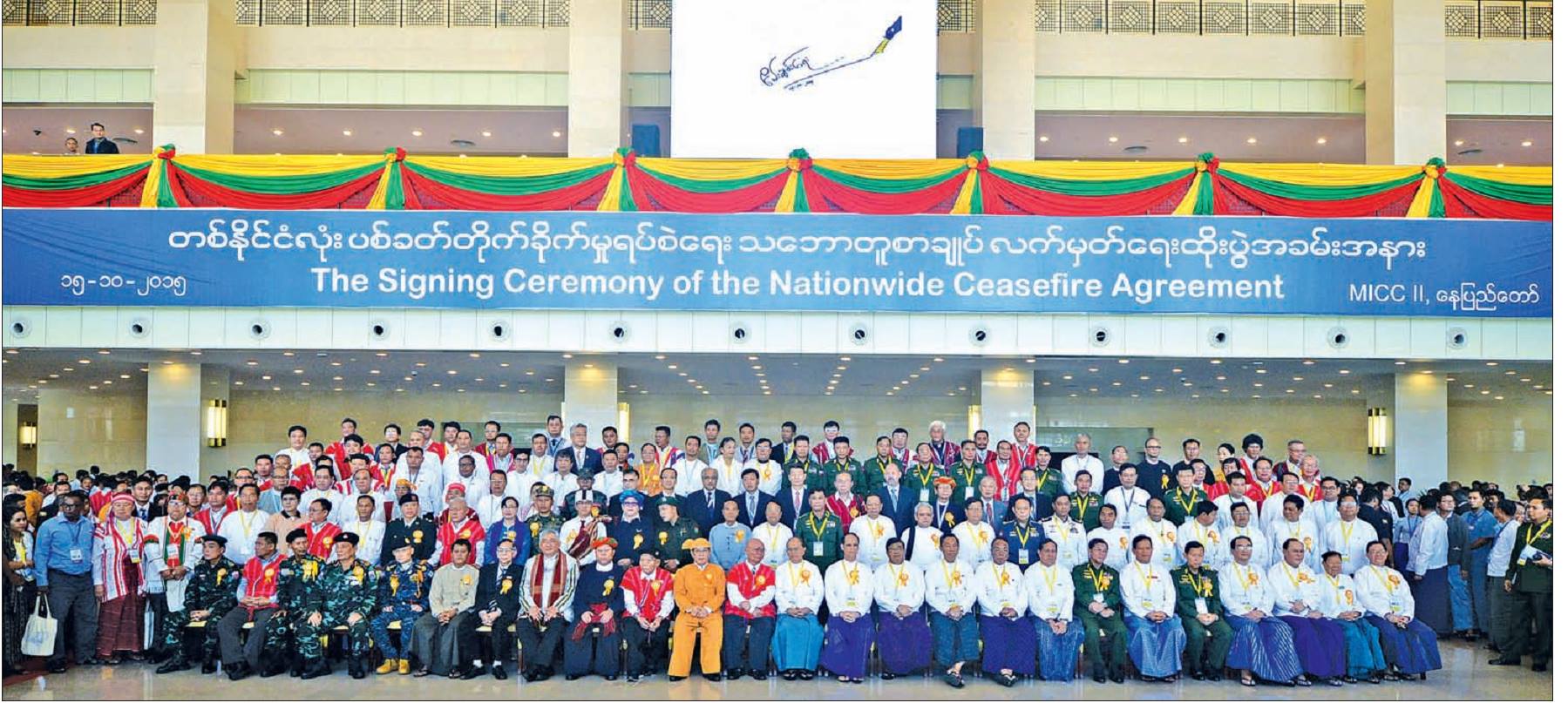 DMG Newsroom
10 August 2023, Sittwe
Myanmar's oldest ethnic armed organisation, the Karen National Union (KNU), has declared the Nationwide Ceasefire Agreement (NCA) null and void, saying the accord has no effect now that the Myanmar military has violated it.
"We don't need to follow the NCA now, because [the regime] has trampled over the basic principles, which is the heart of the NCA," KNU general secretary Padoh Saw Tar Doh Mu told a press conference after the organisation's 17th congress on Thursday. "Chapter 1 of the NCA is the heart of the entire NCA. The NCA no longer exists now as [the regime] has destroyed that heart."
The regime has violated provisions in NCA Chapter 1 by staging a coup, and it pretends as if the NCA is still in force in order to deceive the Myanmar people and international community, said the KNU general secretary.
A total of 10 ethnic armed organisations (EAOs) have signed the NCA. Eight EAOs, including the KNU, signed the NCA with former President U Thein Sein's quasi-civilian government in October 2015. Two more EAOs signed the NCA under the now-ousted National League for Democracy (NLD) government.
Since the military coup in February 2021, three of the NCA signatories — the KNU, Chin National Front and All Burma Students Democratic Front — have been fighting the regime.
DMG's calls to junta spokesman Major-General Zaw Min Tun to ask about the KNU's claim of the NCA being "void" went unanswered.
Since seizing power, the regime has said the NCA remains a foundational text for eventual peace in the country.
The basic principles of the NCA in its Chapter 1 include creating a new political culture that supports solving political problems through political means and not with weapons.
KNU Brigadier-General Saw Tar Malar Thaw said the KNU's policy is to uproot military dictatorship.
"We would like to urge military personnel serving in the junta's military to stand by and cooperate with people," he said.
Together with local People's Defense Forces, the KNU has been fighting the regime in Kayin (Karen) and Mon states, as well as Tanintharyi Region. The KNU says its political objectives are to bring about justice, equality and self-determination for the entire Karen people, and to establish federalism and democracy.