Why is people's interest in politics waning?
The DMG conducted a series of interviews with members of political parties, activists and people in Arakan State about their opinion on the decline of people's interest in political affairs in Arakan State where armed conflicts are ongoing between the Tatmadaw and the Arakan Army.
By DMG 17 May 2019
Myat Tun Thein and Naw John Black Zin Thaw, DMG
The DMG conducted a series of interviews with members of political parties, activists and people in Arakan State about their opinion on the decline of people's interest in political affairs in Arakan State where armed conflicts are ongoing between the Tatmadaw and the Arakan Army.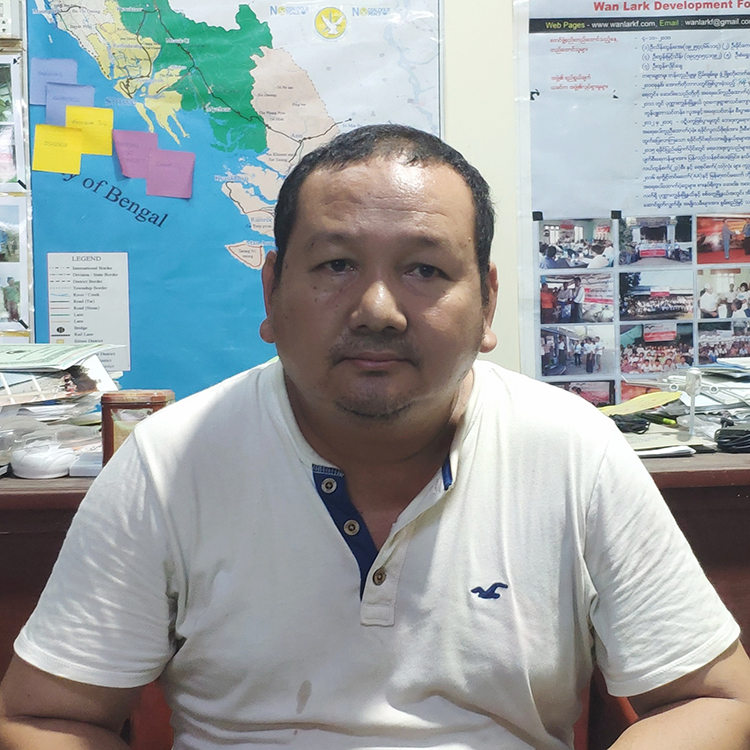 Khaing Kaung San (Director, Wanlark Development Foundation)

What I mainly see is that the hope of Arakanese people is different from person to person. Anyway, they previously believed that they should be involved in the political process and participated in the 2010 election to be able to work in the government.

Subsequently, they saw that all Arakanese should have been united rather than forming different political parties. But it is hopeless to continue politically at the present time. Political parties and members of parliament do not have authority to speak. Their proposals were rejected in the Pyidaungsu Hluttaw.

Meanwhile, people have high hopes for the Arakan Army because the current government has been very influenced by the military in spite of being a democracy government. People have to ask permission all the time which broadens the scope of the military's authority.

Arakanese people see the region with strong armed groups that are growing. Currently, some people from political parties like the activities of the AA. People's belief in the AA is stronger and they become more dependent on the AA. So, their interest in political activities is lower.

The reason for people's decline in political activities is the split in political parties. With the intention to be stronger, politicians have merged their political parties, but the Arakan Front Party and the Arakan Patriotic Party were formed later. Meanwhile, the movement of the AA from 2015 to 2019 has become stronger. That's why people's trust in the AA is stronger.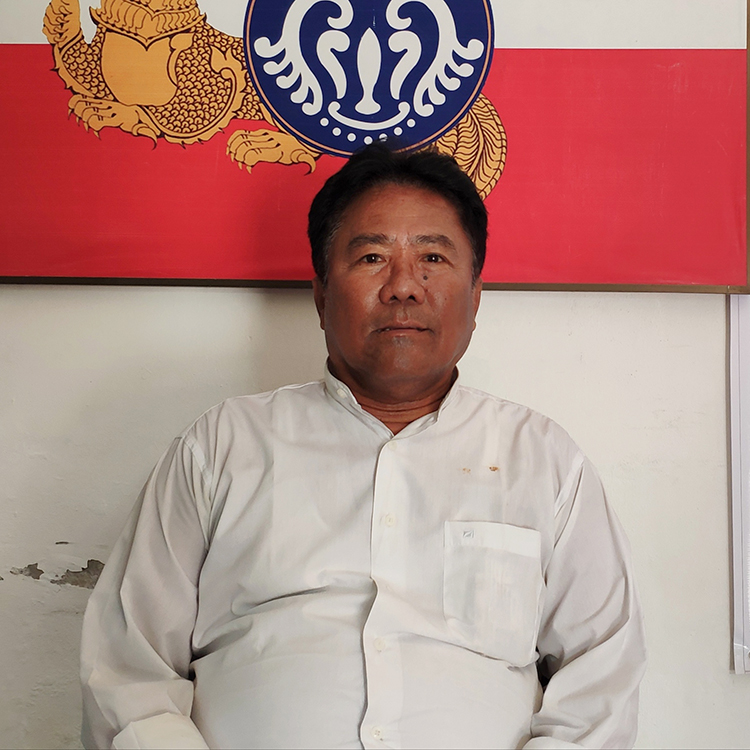 U Tun Aung Kyaw (General Secretary, Arakan National Party)

The main point is that for about five decades there was no political party involvement under the military government. Lack of political party engagement and little experience to establish a political party are factors that make people less interested in politics.

It's been nearly a decade that people can be involved in political parties officially because political parties were established in 2010. And people now have had experience with the election process twice. If you view the global political landscape, ten years is a short period of time when you're transforming to a democratic system.
And, the government wants to retain its power. People can criticize the government freely under the reign of USDP government. But, under the current democratic government that claimed itself as a real civilian government, parliament cannot conduct checks and balances. No one can touch the government. It becomes as if there's a democratic dictator trying to eradicate dictatorship. That's why people are upset. It takes a lot of time to walk down the path to an absolute democracy. They should not be upset during this short-term transition.

There is no option but to go forward until we see that an absolute democratic system is in place and working for everyone, it is the only way. There will be difficulties as the political movement develops. But we must make considerations for our generation and we must build a sturdy foundation for the next generation. It is the duty of politicians.

The journey to democracy is still in its infancy. We are now trying to build a democratic country by solving differences using political methods. So, we need to walk this path with great diligence to reach our destination. We must try to overcome challenges on the way. Rome was not built in a day.

The government is so young that it cannot rule well. Meanwhile, people want to see development and changes quickly. So, both politicians and people should know that they all need to work together to develop a nascent democracy in Myanmar. If we cannot reach our goal, the public's interest in political policy making will dissipate.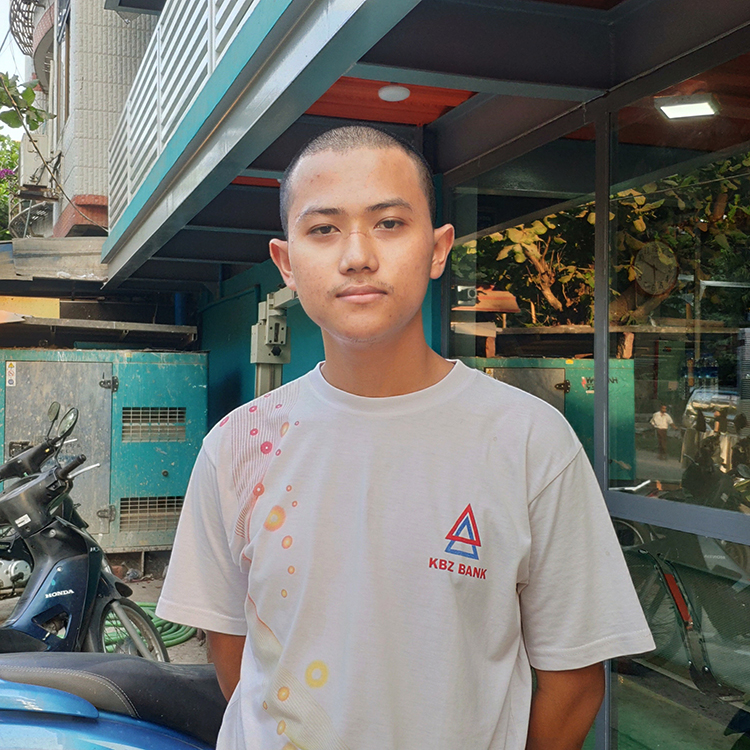 Ko Phone Hlaing (University student for Master of Law)

People cannot get any rights via political means. The government does not open a way through political channels. And people believe that they will see difficulties only if they keep walking down a political path. I think it happened after the 2015 election especially.

The lack of interest of Arakan people in political engagement is mostly concerned with the union government. The government needs to open a way for them.

What politicians can do for people is one of the points we should take into consideration. If the government wants people to participate in politics, it must open a political way. It must satisfy their demands of the people via political means. But any if demands are not, public interest in political dialogues will decrease.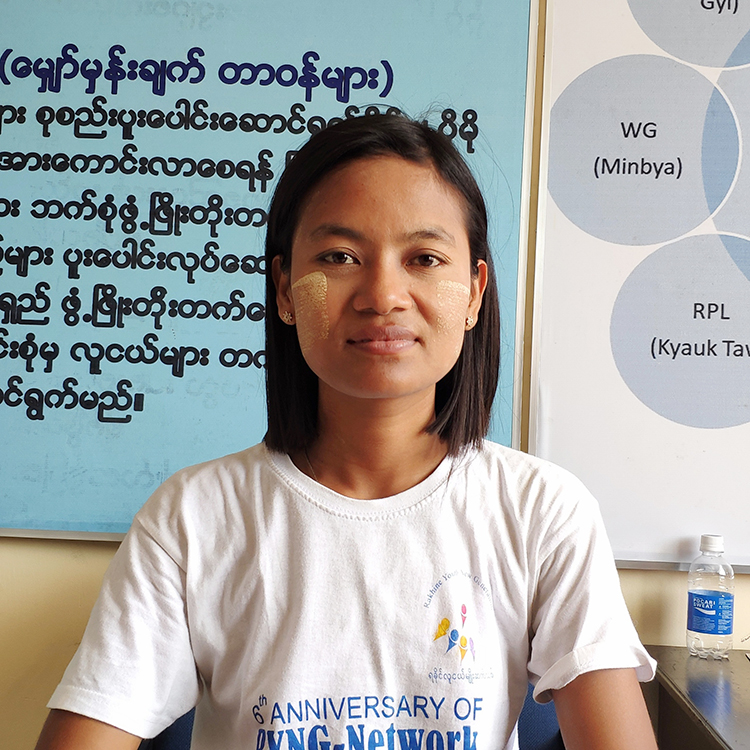 Ma Oo Khin Thein (Social Affairs Activist)

Based on my experiences, no changes have happened during both tenures of democratic governments. And there is not much hope in the 2020 election. I would say as a young person that different people have different feelings and opinions.

Within a ten-year period and two parliaments, no discernible change has been made for the better. No regional development has been implemented. People still struggle in their daily lives. Education has become a kind of business, so people have to try to earn money. They do not have time to invest in political activities.
And there is no opportunity for us to be involved in politics. If we want to be involved in a political movement, we will be carted off to jail because the government sends activists to jail whenever people start a political movement or organization. So, people from different age groups are removed from political involvement. Because of recent history, parents do not want their children to participate in political movements or activities.

At the moment, the threat to activists is higher. In some villages and wards, people who have been involved in politics were killed, but no one knows who committed the killings. It looks like a country in a state of anarchy as my elders said. It is not safe now for those who are involved in political engagement.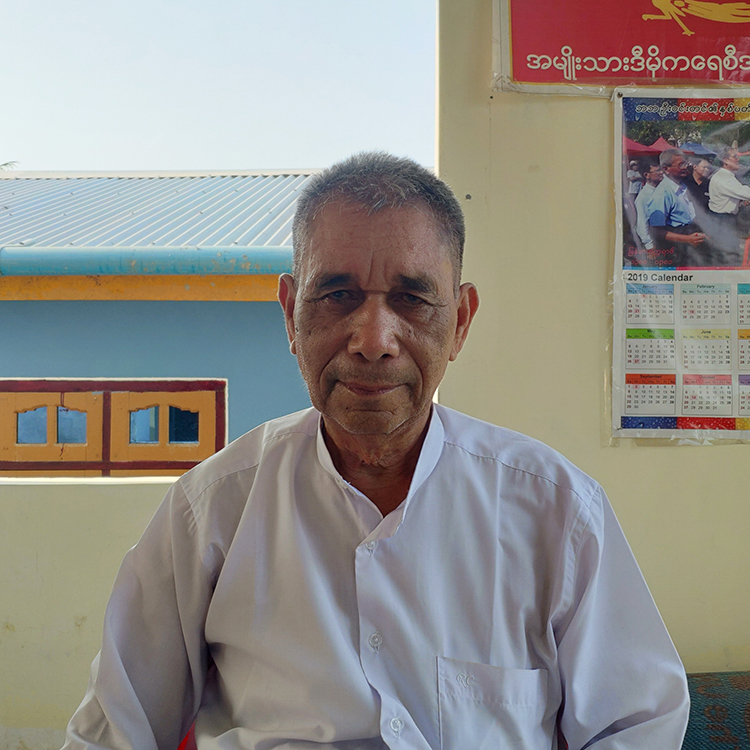 U Aung Pan Thar (State Level Executive member, National League for Democracy)

Today, our battle for democracy is not finished yet. But people do not believe in politicians. There are so many people involved in political affairs, but most of them worked for the interest of their families while some of them are working for common people.

Without any consideration for common people most politicians made empty promises only to establish their power, people lost their trust in them. People voted for these politicians but nothing changed for the common people, so they thought that politicians do not care for people when they gain power.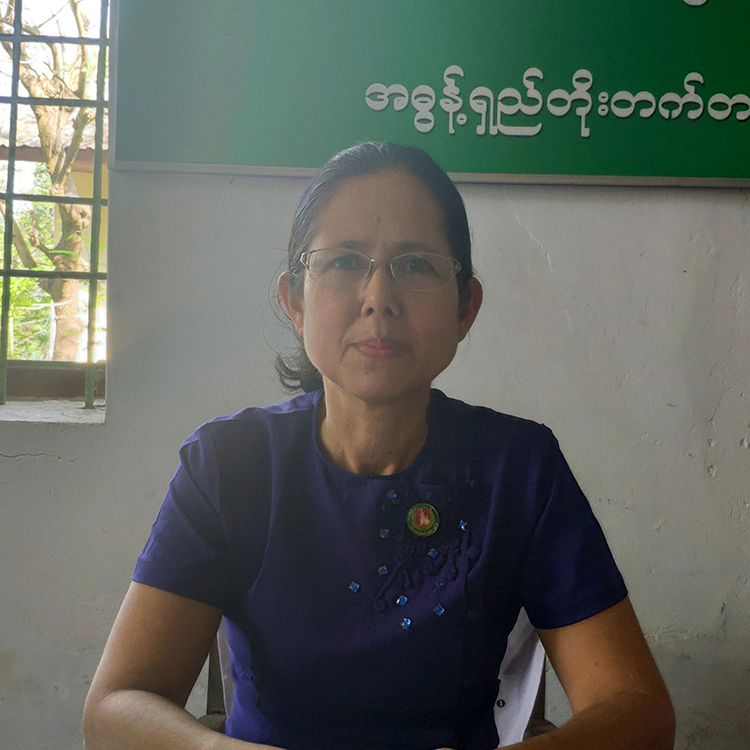 Daw Aye Mar Khin (Chairperson, Union Solidarity and Development Party in Sittwe Township)

The NLD government is weak in implementing any motion we put forward for the interest of Arakanese people. The government's help for development for our people is less than minimal.  And it never shows parliament what it is doing for common people.

People mainly want to live peacefully. They want to see development in their region. People used to depend on the government. But the government's responsibility and accountability has become questionable. Also, people are not satisfied regarding the conflicts that have been ongoing since 2016. The current government is palsied when it comes to implementing its activities and programs.

I must say people are not interested in political activities anymore because they do not see any regional stability and development in Arakan State.  The people have been out of touch with political issues and have not participated in any activities. In addition, they only experienced the election process twice in their lives. Because of all this they have become apolitical.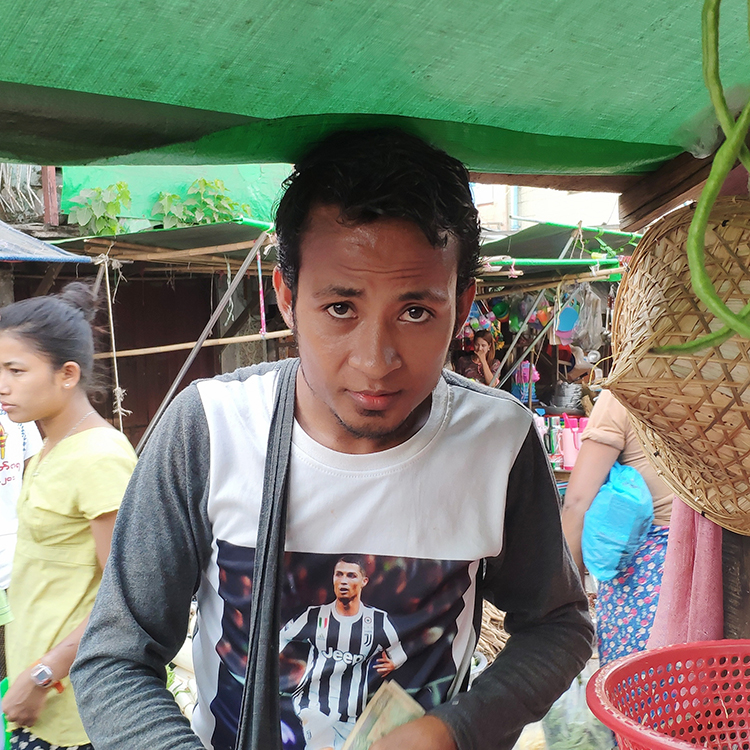 Ko Thet Naing (snack seller)
To make significant and productive changes is the duty of the government. Our responsibility is to vote. I do not want to give any comment on the situation of people due to the change of the government and the relationship between the government and people.