ANP weighs in on political crisis gripping nation
By DMG 23 Mar 2021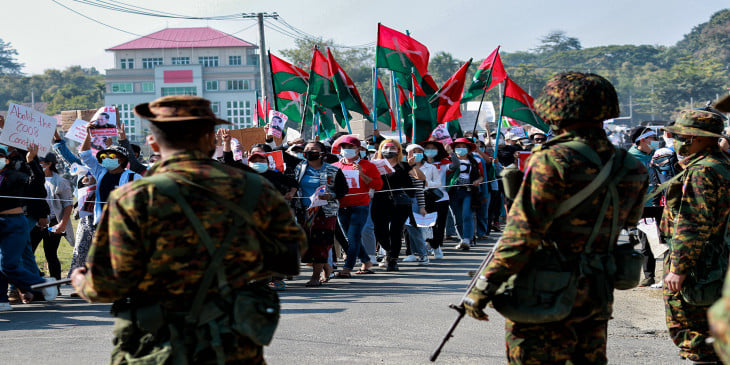 DMG Newsroom
23 March 2021, Sittwe 
Following resignations by party members unhappy about cooperation with Myanmar's military regime, a senior Arakan National Party (ANP) member said he wanted the current conflict in Myanmar to be resolved peacefully. 
"The ANP is concerned about this issue without ignoring the problems of the people," U Pe Than, a member of the ANP policy steering committee, told DMG. 
The ANP said in a statement on March 22 that it was deeply saddened by the loss of lives in the crackdown on innocent civilians who were protesting freely for democracy, and urged the authorities not to allow such deaths to continue.  
That party added that it is committed to working with any organisation that recognizes and values the interests of the Arakanese people in order to have the right to self-determination and self-administration. In addition, the ANP would continue to join hands with the ethnic people to ensure that no dictatorship survives. 
"The main purpose of our party issuing a statement is that we should not remain silent about the CDM [civil disobedience movement] operation and the counter-crackdown by the State Administration Council," he said. 
The CDM has emerged as a means of popular and potent nonviolent resistance to the military regime that seized power in a February 1 coup. 
According to the Assistance Association for Political Prisoners (AAPP), as of March 22 at least 2,682 people had been arrested and 261 were killed in violent crackdowns by the State Administration Council (SAC), as the junta has described itself.