Photojournalist sentenced to 20 years after arrest on trip to cover Cyclone Mocha aftermath
Ko Sai Zaw Thaike was arrested in Sittwe, Arakan State, on May 23 on his way to Rathedaung to report on the aftermath of Cyclone Mocha.
By Admin 06 Sep 2023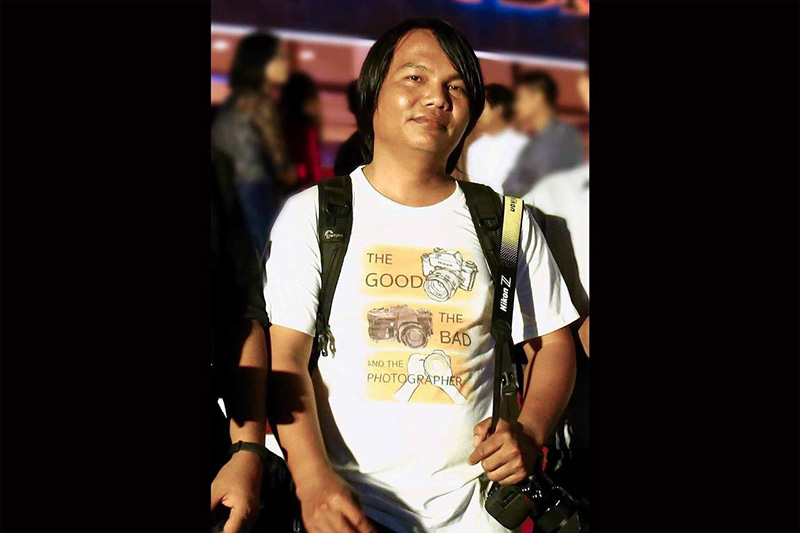 DMG Newsroom
6 September 2023, Sittwe
A junta court in Yangon on September 6 reportedly sentenced a photojournalist working for independent news outlet Myanmar Now to 20 years in prison with hard labour.
Ko Sai Zaw Thaike was arrested in Sittwe, Arakan State, on May 23 on his way to Rathedaung to report on the aftermath of Cyclone Mocha.
Journalists have criticised the arrest of the journalist, who they say was simply seeking to report on the plight of those affected by the storm.
"Journalists are doing their job for the people's right to know the truth. We protest that a journalist was unjustly arrested and sentenced to a long prison term," said U Kaung Myat Naing, editor-in-chief of Border News Agency. "I see this action as a way to hide the injustices of the military rulers and the true situation on the ground, so that fear prevails among the people."
Junta authorities subjected Ko Sai Zaw Thaike to interrogation for about a week in Sittwe and Yangon. He was transferred to Yangon's notorious Insein Prison in mid-June on a remand issued by the township court in South Dagon.
His initial indictment included charges for misinformation, incitement, and sedition under various statutes — Article 27 of the Natural Disaster Management Law, Section 66(d) of the Telecommunications Law, and Sections 505(a) and 124(a) of the colonial-era Penal Code, Myanmar Now indicated on Wednesday.
Ko Sai Zaw Thaike has been provided with no legal representation throughout his detention and there were no court hearings or other proceedings held inside the Insein Prison compound before his conviction on Wednesday, Myanmar Now added.
"All of Sai Zaw Thaike's colleagues at Myanmar Now and I are deeply saddened to hear of the lengthy sentence handed down to him," said Myanmar Now editor-in-chief U Swe Win. "He has been working with Myanmar Now since 2017. In all the important news stories written by Myanmar Now, Ko Sai has always been the one who got the information from the frontline, [at times] risking his life."
A fellow journalist said that since the February 2021 coup, Myanmar's military regime has been arresting more journalists, in some cases imprisoning them without allowing them to see their families.
"After the Myanmar Now reporter was arrested, he was imprisoned without even being allowed to see his family. This is because the military regime is afraid that a journalist will expose its unjust actions," the unnamed journalist added.
According to figures compiled by the Myanmar media rights monitoring group Detained Journalists Information, at least 156 journalists have been arrested since the coup, of whom approximately 50 were still behind bars as of May of this year.